Ecommerce SEO Drive Sales Through Organic Traffic
Search engine optimization (SEO) is one of the most effective, affordable ways to grow your ecommerce store and generate more revenue.
Ecommerce SEO That Increase Online Sales
Modern shopper behaviour shifted from published media to online search to start their shopping journey.  70% of consumers use a search engine to discover new products and services before buying. And 72% of shoppers use a search engine for consideration and purchasing (research, comparison, transaction).
Ranking high in SERP(search engine result page) gives you instant visibility and more traffic. 34% of traffic and clicks go to the top 3 spots in Google.
Ecommerce SEO will bring you targeted organic (free) traffic, or in other words visitors who are genuinely interested in buying from you.
Why Do you need Ecommerce SEO? Brings You High-Value Customers
Ecommerce SEO services make sure your store is visible so that your customers can easily find you when they search for keywords best describe your business, so that you can maximize your profits Build Brand Awareness
Branded keywords convert better because those customers are specifically looking for your company. But you will never expand your customer base. Ecommerce SEO build awareness through non-branded keywords, introduce your brand to new customers searching for solutions you offer. Increase Visibility
Competition in the ecommerce industry is more competitive than ever. Not only do you need to stand out with your products, but you also need to compete for online visibility. Ecommerce SEO is a powerful boost in terms of organic search visibility and general traffic simply because it offers enduring improves to Google ranking. A Cost-Effective Marketing Strategy
Ecommerce SEO is one of the most cost-effective marketing strategies because it targets users who are actively looking for your products online. Ecommerce SEO drives organic(free) traffic helps business save money long term. Sustainable Revenue
Ecommerce SEO is an on-going process, if offers long term and sustainable source of income for your company. With the continuous improvement of Ecommerce SEO results, your company can grow over time and achieving your company's long-term goals. Ready to Compete
It's no question that rank higher than your competition gives you a better chance of winning a sale. Ecommerce SEO can target the low competition keywords of your competitors and inbound links, then you can go for easier wins.
How Our Ecommerce SEO is Done

Keyword Research
From low competition to competitors keywords, we strategically select value keywords while fulfilling customer's search intent

On-Page SEO
Beyond the On-page SEO's fundamental meta title, description and H1 tag, using Schema Markup to make your displayed search result pop, a great way to bring attention to your customers

Technical SEO
Search engines rank websites for certain preferential technical characteristics. Technical SEO follows search engine requirements in order to improve crawling and indexing.

Link Building
Quality link building is hard, especially for ecommerce and online shopping websites. Ecommerce SEO focus on promoting more user generated content, get more mentions for your product can lead to more traffic and conversion.

Content marketing
Your best ecommerce SEO strategy is consistent content marketing. Generately relevant content that match your customer's search intent will win them over eventually.
What do our ecommerce SEO services include?
Custom Ecommerce SEO Strategy
Assist Media ecommerce SEO strategies custom to your business. Different ecommerce platform may require different strategy. An SEO strategy for Magento may not on a WordPress store.  Whatever platform you use, our team of experts can create a strategy designed to supercharge your business.
Keyword Research and Optimization
Keyword research for ecommerce SEO should prioritize product-focused keywords. Keywords should tie to buying funnel and the user's intent to search.  Strategy targeting different stage of the sales funnel improves customer's journey as well as defined goal.
Want to look good and standout in Google's SERP(search result)? Being part of ecommerce SEO, implementing schema to your website proved to be fruitful and can be tremendous value to your business.
Product Image Optimization
Optimizing image for ecommerce product improved your SEO and search engine rankings. By improving your website's performance and usability, you will see increase in sales and revenue.
Writing effective SEO product description and content can have a major impact on your Google ranking.  Its vital have consistent copywriting strategy and you will need it to boost your business' bottom line.
The conversion rate for website with content marketing is more than 5 times higher than the one without.  Content enticing customer to spend more tie interact with your website, helping them get familiar with your product and brand. 
A thorough ecommerce SEO audit is the precursor to any on-page and off-page work. The important parts of ecommerce SEO are – can Google find, crawl, index and rank your site.
One of the most effective ecommerce SEO method is reaching on top of the search result with link building. Linking building can be time consuming and frustrating,  Assist Media's link building experts can implement custom strategies that instantly build quality backlinks to your website.
Why Choose Assist Media
As Your Hong Kong SEO Company?

As a SEO Agency, we strive to understand our client's business objectives first. Then all decisions are made with those objectives in mind.

When it comes to SEO, data is everything. Starting from strategy planning and down to execution, everything should be data-driven to maximise your chance of success

Digital marketing is growing more complex in recent years. With 20 years of agency experience and experience team of technical and marketing experts, we provide you with results quickly and consistently.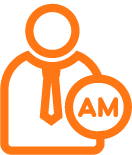 We have some of the best dedicated marketing service managers with over 10+ years in SEO to do work for you. If you have questions about Local SEO - you can ask away! They are ready to help.

There are many measurement metrics for Local SEO performance, we only choose the KPIs that can tight to your objectives and give clarity into the success of your business or campaign.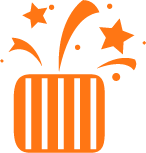 With Assist Media as your SEO agency, not only that you will get more traffic and generate more business, you will have a team of experts looking after your account to it's fullest potential.
FAQs about Ecommerce SEO services for websites
Ecommerce SEO is focused on optimizing shopping website around product keywords to rank higher in search engine. Ecommerce SEO strategy combines keyword research, website structure, technical SEO,  content marketing, on-page SEO and backlink building with awesome user experience to deliver unmatched results.
How eCommerce SEO is different from SEO service?
Ecommerce SEO has a set of strategies specifically designed for shopping website that focused on product optimization, sales funnel and conversion.  Ecommerce SEO is build on fundamental SEO service which is recommended to make use of both to maximize result.
Which platforms eCommerce SEO are supported?
Ecommerce SEO support all kinds of platforms and technologies includes Custom shopping cart, Magento, Woocommerce, Shopify, Big Commerce and more.
Do I need to hire an eCommerce SEO agency?
Probably, while a knowledgable business owner or marketing manager can have good,  even great sales result.  But complexity of today's SEO due to competition and ever changing Google algorithm, business need to hire agency specialized in SEO to achieve its full potential.
My eCommerce platform said SEO ready, Why do I need anything else?
SEO ready and SEO optimized are completely two very different concept, especially in the world of ecommerce SEO. SEO ready means website has all the elements in place ready for search engine to crawl and index. It doesn't take into count that keyword research, link building, SEO strategy and content marketing elements so crucial to rank top in search engine result.
CRO(conversion rate optimization) is the practice of improve the conversion rate by compelling visitors to your site to take specific actions like making a purchase. This is usually done by improving the actual user experience of the landing page. Combination of SEO and CRO strategy can skyrocket your sales and revenue.