Our Proven Web Design & Development Process
Client, Industry, and Competitor Research
We learn about your business, your industry, and your competitors so we can create the perfect site.
Planning, Wireframing, and Design
Once we understand your business and goals, we'll get to work planning and designing your new website.
Mobile-First Development and Custom Coding
Our sites are built with mobile in mind and look great on screens of all sizes. Custom coding adds custom functionalities.
Content Analysis and Setup
We analyze and optimize your existing content for search engines or, if needed, create new SEO content for your site.
When we've dotted the i's and crossed the t's, we'll launch your website to the world!
Analytics & Tracking Codes
We set up analytics and tracking codes on all of our websites so you understand where your traffic is coming from.
After launch, we comb your site with our post-launch checklist to ensure everything is working like it should.
UX Research and Improvements
We perform UX (user experience) testing with real users to learn how people interact with your site.
Ongoing Digital Marketing
To get the most out of your website, you need ongoing digital marketing. SEO, PPC, and reputation management are our specialties.
A great number of design elements impact overall user experience: typography, images, colors, grids/layouts, space, etc. Our visual design process seeks to pinpoint the elements that work and don't work, resulting in experiences and products that satisfy and engage. Evidence-based insights meld with creativity and originality to produce a range of meaningful, sustainable solutions.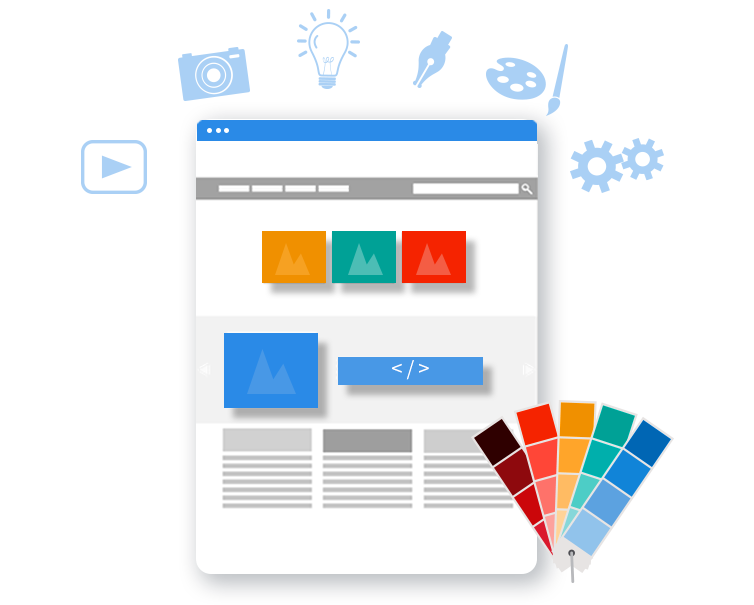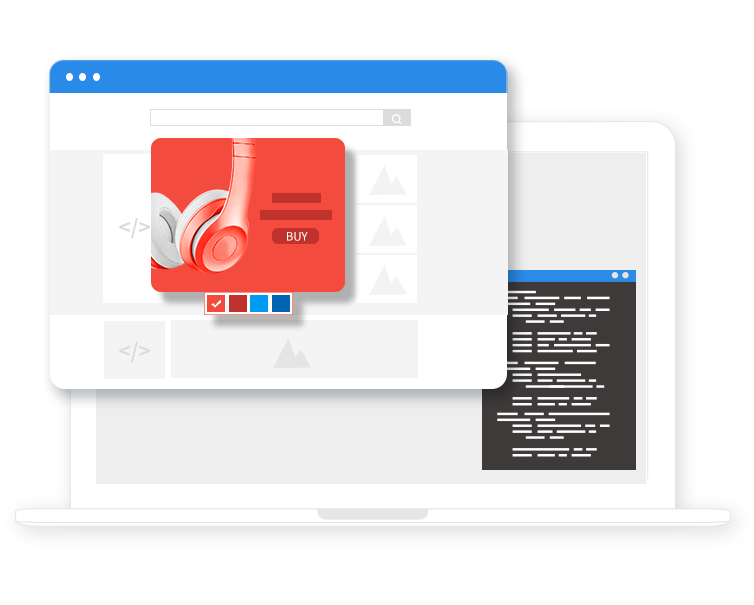 A well-designed website conveys your brand, engages visitors, and converts those visitors into loyal consumers.
At Assist Media, we build beautiful, user-friendly websites that help take your business to the next level. Our designers and developers work with you to create a website that reflects your brand and brings the kind of quality traffic that converts.
The Assist Media development team are technical experts, focused on delivering cutting-edge solutions and best practice Web Development. Underpinned by psychology-led user experience (UX), they take a human-centred approach to the design and development of websites, apps and custom software.
Our front-end web developers are experts in HTML5, CSS3, and Javascript. They lead accessibility standards through responsive and adaptive design, optimised page load times and WCAG standards.
Our back-end web developers specialise in PHP, Java and C#. They ensure content is continually available to customers by excelling in the implementation and customisation of Content Management Systems (CMS) including Drupal, WordPress, Umbraco and Sitecore.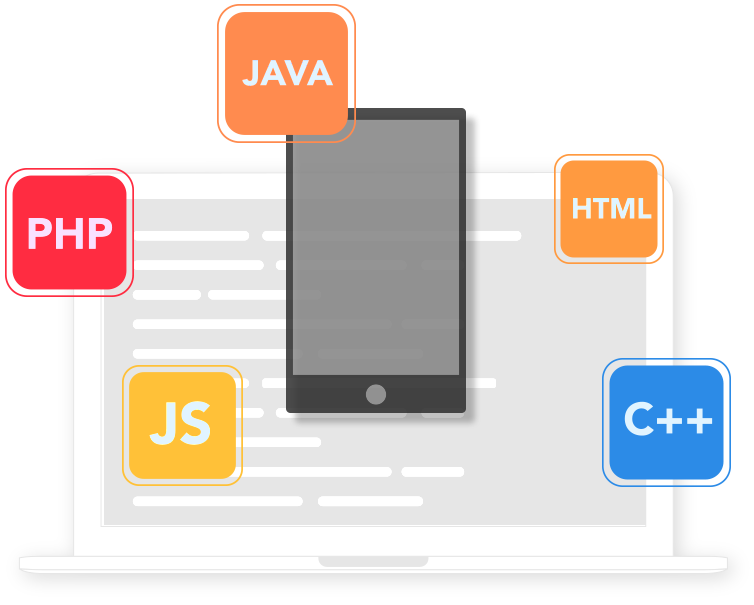 Web Technologies We Work With
At Assist Media, we're committed to matching you with the ideal content management system for your business needs. We're not tied down to one platform and you shouldn't be either. Our diligent discovery process maps your business goals against platform capabilities, in order to ensure that you're getting the best value from your chosen system.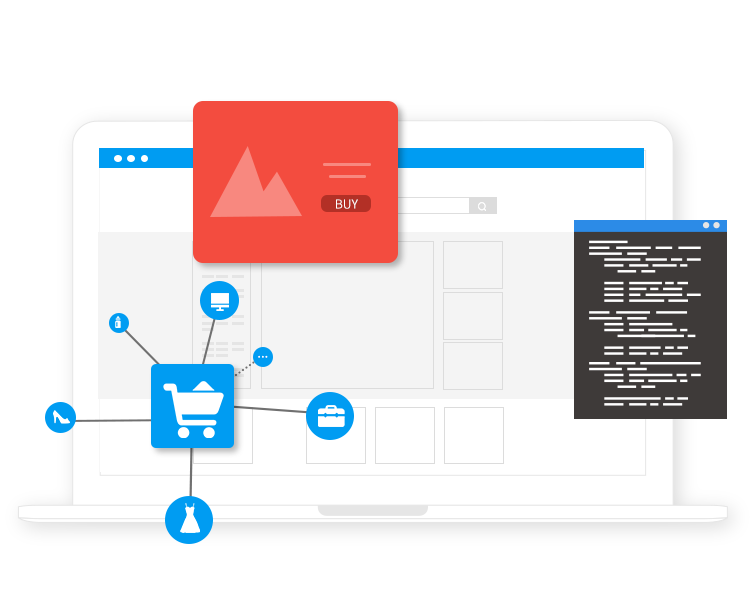 Whether you're a start-up or an enterprise level business looking to ramp up your digital strategy, Assist Media can help.
Our impartial approach means you get the right platform; first time, every time.
If you're experiencing issues with trading, or problems with your platform, then our team can help.
Considering switching platform? Our team can help with your migration, ensuring you retain key operational data, such as customers and orders.
Cloud-based auto-scaling eCommerce web hosting always underpinned by Amazon Web Services (AWS).
We deliver an end-to-end, omnichannel solution, with a connected E-Commerce and in-store Point of Sale solution.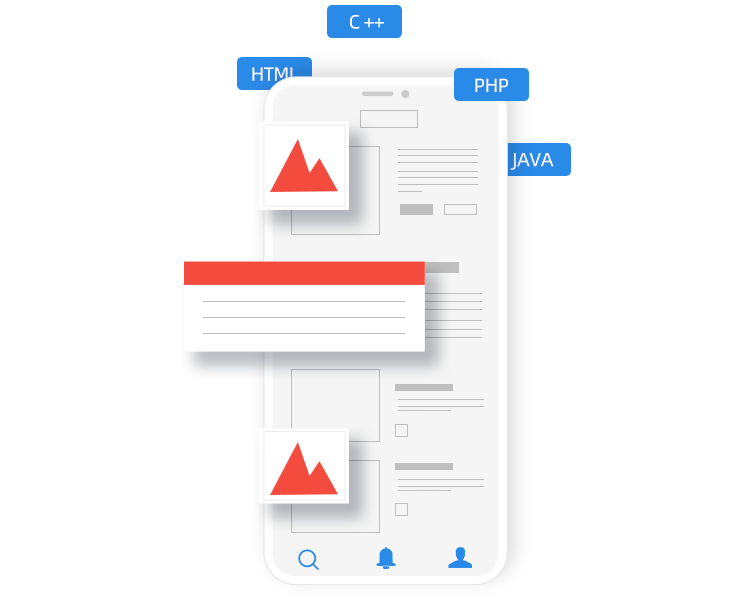 We can help you connect your customers and employees to corporate systems, create a mobile software product or a client application to your own or third-party information service.
Mobile App & Web Development allows you not only to improve business processes and increase worker productivity but also to give customers a greater experience, that will enhance interaction and engagement with the brand.
Assist Media offers native mobile development on Android, iOS and Windows Phone by seasoned developers with experience delivering dozens of projects. Moreover, we are continuously extending the number of showcase projects in cross-platform mobile development and offer you Xamarin and Cordova mobile development.
We Build Apps Which Are Engaging and User Centric
Remove the frustration out of online shopping by understanding your customers pain points and deliver a meaningful online experience.
We help our clients to build a business case and a mobile app strategy to understand the size of the market and gauge how the app will grow your business.
Our team have years of experience in building engaging and intuitive mobile apps across many industries. Our app developers specialise in developing in the following frameworks: Xamarin, React and NodeJS.
It's important that the end consumer understands how to use the app and that the app meets your business goals. We conduct user interviews with real users to verify that the prototype solves their problems before we commence development.
We help our client recruit a panel of users who test pre-release versions of your app for crucial user feedback before the app launches in the wider market.
We develop effective marketing strategies to help get your app out in the market and generate interest & engagement.