本地SEO可以讓你的客戶更容易地找到你,並且成為在所在區域內,客戶的首選。
本地SEO是在特定区域内,优化业务,产品或服务以提升搜索引擎查询结果的做法。 谷歌,雅虎,必應,百度和其他搜索引擎,都使用访问者的IP地址和地理位置来确定向用户显示哪些结果。因此,当有人搜索餐厅,戏院或超市时,搜索引擎将在SERP(搜索引擎结果页面)中显示与其位置最相关的结果。
本地SEO可以提高你的网站在谷歌本地搜索结果中的知名度。任何实体业务或服务都可以从本地SEO服务中受益。
百入之三十四的自然流量会流向SERP的前3名。如果你的业务来自Google Map Pack(3个最相关的列表,列出任何相关关键字),本地SEO就可以增加你被发现的机会并帮助你的业务发展。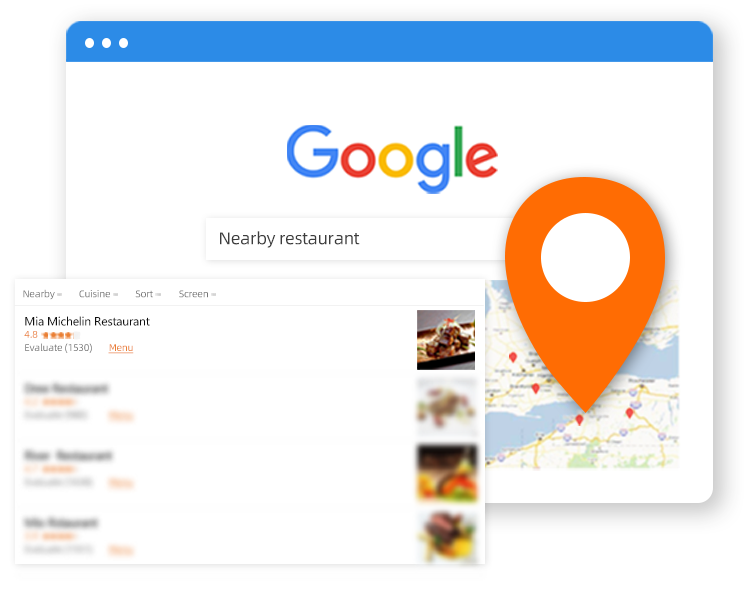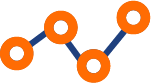 可追踪的分析
你能实时查看本地SEO的效果,使你直接更改不利于广告系列的功能。

提高"Google我的商家"商誉
当你成功注册"Google我的商家"资料并使用本地SEO优化网站时,SERP(搜索结果)将透过你的地图位置,客户评论以及更多信息来吸引客户进入你的企业。

增加网站流量
利用本地SEO,使你的网站在SERP(搜索引擎结果页)上更为突出,你会感受到网站访问量和存在感的增加。

吸引更多行人到访
很多人都选择到附近的商户作出消费,本地SEO就可以让你在业务最相关的关键字中位于前列位置,吸引更多客户。

登记 "Google本地结果"列表

注册"Google我的商家"

建立响应式网页

注册线上目录

本地关键字分析

在社交帖文上加上位置标签

增加本地化标签

发布本地资讯

通讯资料需保持一致性

争取网上评论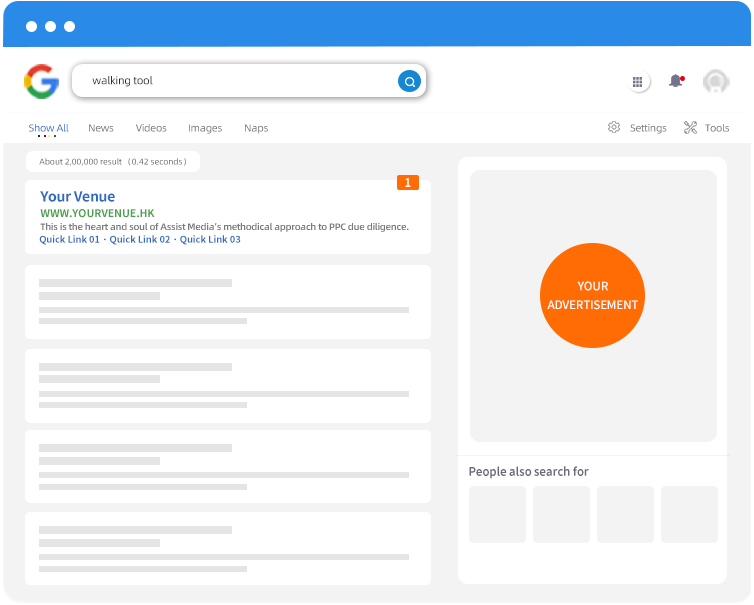 In addition to our current SEO strategies, we have specific methods to increase traffic and sales for local businesses. We build on our fundamental methods of SEO success to create a more consumers-driven approach in your area.
Google My Business Optimization
If you want your business to appear in Google's local SEO 3-pack, at the top of results, you need to claim and optimize your Google My Business listing. You'll also want to keep your business name, address, and phone number (NAP) information consistent across your online listings to improve your chances of earning a top spot in results.
Citation building campaigns can help you earn local listings on sites like Bing, Yahoo,Weibo, Openrice, Facebook, Apple Maps, governement site, job sites, and more. These citations contain information like your company's name, address, phone number, and website.
To rank at the top of local search results, you will also need to target local keywords on your website and in your website content. Targeting keywords based on location can help your business appear in more local searches so people in your area can find and contact you.
Rating and Review Management
Comments and ratings can appear on your web site and other sites such as Google My Business, Yelp and Facebook. Positive or negative, it is important that you respond to all comments to show customers that you take their needs seriously. People look at reviews before visiting local businesses to keep your comments updates and respond to questions and comments will encourage more people to visit your business.
Start by creating valuable content that target local keywords related to your business. If other sites like what they see, they can link to your site in their own content. Search engines like Google consider the number and quality of backlinks when ranking sites. This means it is important to have a solid backlink profile, with business lines of authority in the region.
User Experiences Analysis
Its important that your site provides a good user experience to attract more local traffic. If your website doesn't provide a positive UX, visitors will waste no time to hit the back button — and your bounce rate will soar. High bounce rates signal a poor user experience, and search engines won't rank your site highly if it provides a less-than-desirable UX.
More than half of online searches – nearly 60 percent – occur on mobile devices. Often, users who need information, while the party place, especially when it comes to finding local businesses. This is crucial for local businesses to adopt mobile responsive designs. When your site is responsive, they look great and perform well, regardless of user access device – desktop, mobile phone or tablet.
Why Choose Assist Media
As Your Hong Kong SEO Company?

As a SEO Agency, we strive to understand our client's business objectives first. Then all decisions are made with those objectives in mind.

When it comes to SEO, data is everything. Starting from strategy planning and down to execution, everything should be data-driven to maximise your chance of success

Digital marketing is growing more complex in recent years. With 20 years of agency experience and experience team of technical and marketing experts, we provide you with results quickly and consistently.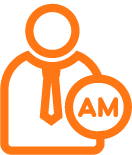 We have some of the best dedicated marketing service managers with over 10+ years in SEO to do work for you. If you have questions about Local SEO - you can ask away! They are ready to help.

There are many measurement metrics for Local SEO performance, we only choose the KPIs that can tight to your objectives and give clarity into the success of your business or campaign.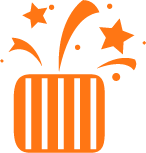 With Assist Media as your SEO agency, not only that you will get more traffic and generate more business, you will have a team of experts looking after your account to it's fullest potential.
Ready to make money with Local SEO?
Get Free Audit Report For Your Website
FAQs About Local SEO Services
What types of business can benefit from Local SEO(search engine optimization) service?
What's included with local SEO?
Local SEO Services Primarily revolve around Google Business listings & ranking them high on Google Map Listings. A lot of focus & attention is given around NAP & citations while performing Off Page tasks.
How long does Local SEO service take?
The results of Local SEO Services  may vary depending on the type of business and the number of listings being populated. Based on previous experiences at Assist Media, we see benefits from second week onwards.  Others may take up to two months to see results.
Why is Google Local Map important?
Google Map is second to none  tool for Local SEO. 67% of people use it.  Google Maps virtually controls two-thirds of the online navigation market. This makes Google Maps the most important tool for local SEO, by far.
What is the difference from Local SEO to Regular SEO?
Regular SEO(search-engine-optimization)  has the same principles of local SEO but it is not specific to any geographical area. Businesses will find it easier to rank locally because of local search algorithms and less competition for the same keyword. But through relevant, unique and high-quality content and a user-friendly website, your reach would grow out of your immediate area into the broader search engine results.